Accademia Teatro Dimitri
Social, Site, Results!
How nice when a customer enables you to express your creativity. The affection and harmony with this reality were immediately expressed by the mutual enthusiasm for our collaboration.
For accademia dimitri we took care of creating a site in Wordpress: while not particularly fond of the use of this program to develop websites, we immediately realized that it was the best choice to meet the customer's needs and his need to update the structure in terms of contents and images every day.
Today we are happy to be able to work constantly on the site and to be able to develop the social strategy in four hands with the customer. Furthermore, as a company, we are proud to be able to offer our technical support for the realization of the campaigns and the editorial calendar, accompanying the daily needs that come to us from the customer.
We feel we are at the beginning of an extraordinary journey that will see us united in building and continuing the success of this beautiful Swiss company, known internationally.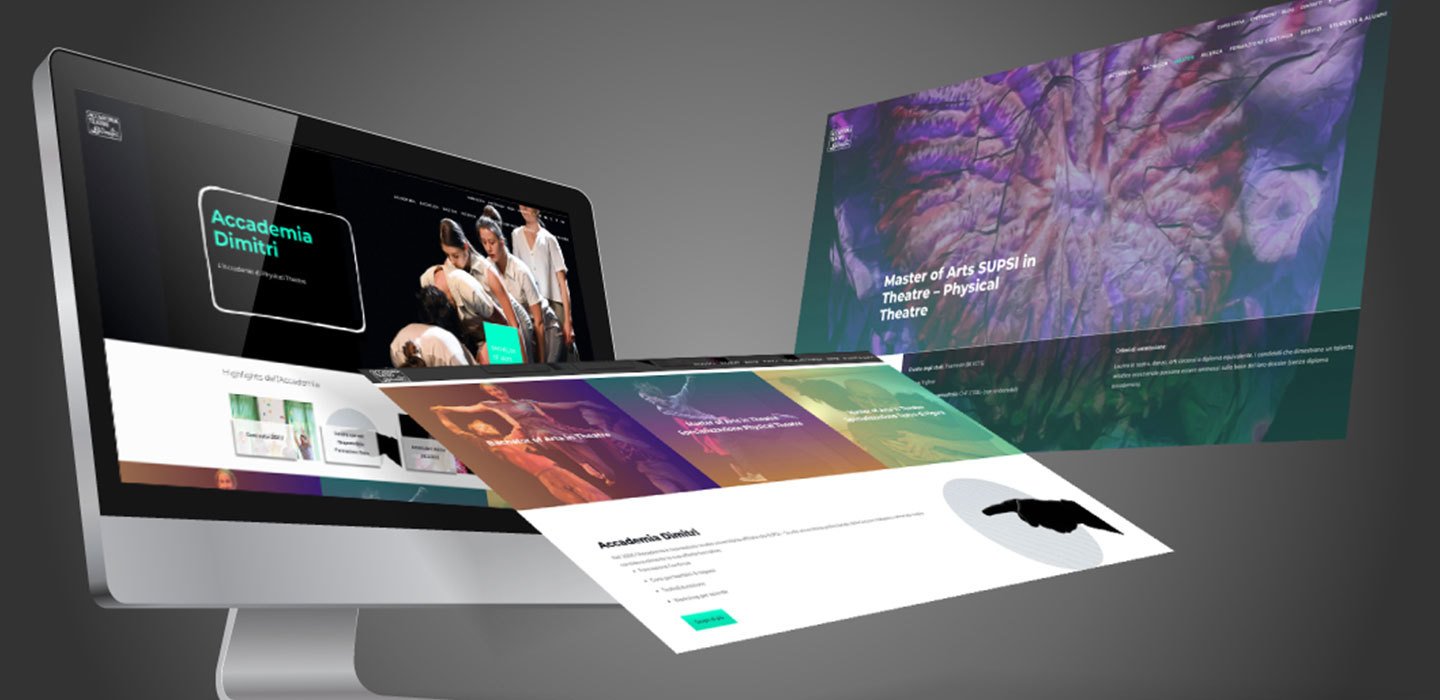 CHALLENGE
To best represent the complexity and variety of the educational and social offer proposed by the Academy
IDEA AND CONCEPT
Create interesting and valuable content for the target audience by increasing their visibility on social channels and on the web
RESULT
We have achieved excellent results in terms of visibility and interaction on social networks, creating an ongoing relationship and trust between the Brand and users