TEDx
How great is it to have been chosen by TEDx Lugano to redesign their website?
Whenever one mentions TEDx in the world of the web, one can but evoke an association with a pioneering spirit towards innovation.
Their collaborative approach right from the start was truly exceptional; after evaluating the work we had previously carried out, they chose us to redesign their website. As for the creation of the website itself, the TEDx team asked that everything be developed by using the WordPress open source platform: although we are ""fans"" of tailor-made solutions and sites developed with native code, we did not hold back in the customization phase. Thanks to the inclusion of texts and images, we brought a touch of excellence that represents the world of TEDx in the best possible way.
We rounded off our collaboration by participating in their event in 2019 at the Palazzo dei Congressi in Lugano. We are happy to have maintained contact and the possibility of having worked together with such a fantastic and innovative team has undoubtedly made us proud of our work.
Above all, our sincere thanks go to TEDx Lugano, as well as the whole committee and every member of the team of volunteers who are committed to creating excellent activities in our Canton. Furthermore, we would like to thank the entire TEDx movement that, on an international level, strives to create events, conferences and circulate enriching ideas and points of view for all operators in the web sector and beyond.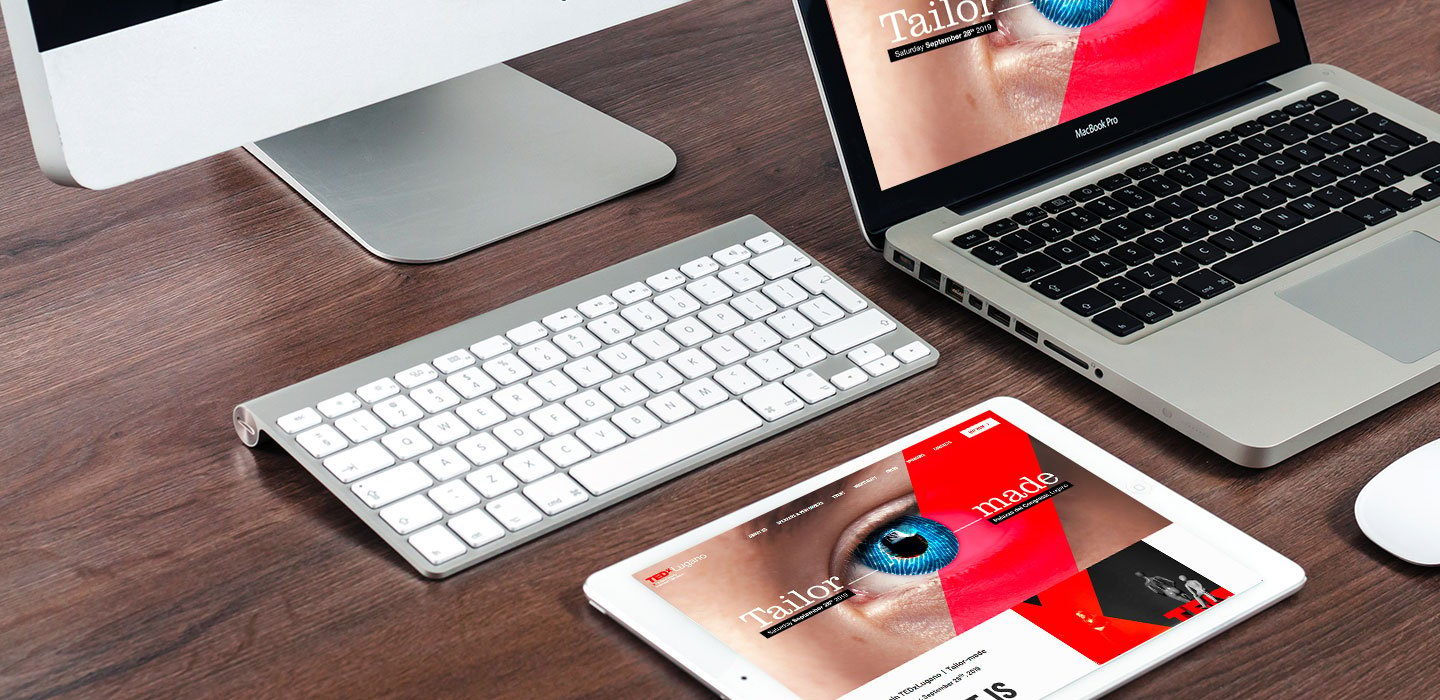 CHALLENGE
Design a wesbite in next to no time.
IDEA AND CONCEPT
Some indications came directly from the internal development team. Our aim was to build a simple navigation path for the user.
RESULT
The TEDx Lugano event, which relied on the website created by us, was sold out in a matter of days.