BPS (SUISSE)
Realization of banking institutes websites for UX
When a bank entrusts you with the mandate for the realization of the website you are required to give the best in terms of programming language, graphics and development support. For this company we have created a site that could include in a single platform the logics and strategies derived from the marketing, business and management of the company, but not only.
The renewal of this website was also carried out with the aim of creating a simple and functional experience path for users. The user experience was at the heart of the site's design, especially with regard to ""counter"" services which were also made digital through a totally customized interface.
For us it is an absolute privilege to be able to work for such an important company at the cantonal, Swiss and international level. Our collaboration continues and we try to make sure, with our daily work, that everything that goes online can reflect the absolute value that our customer has in their DNA.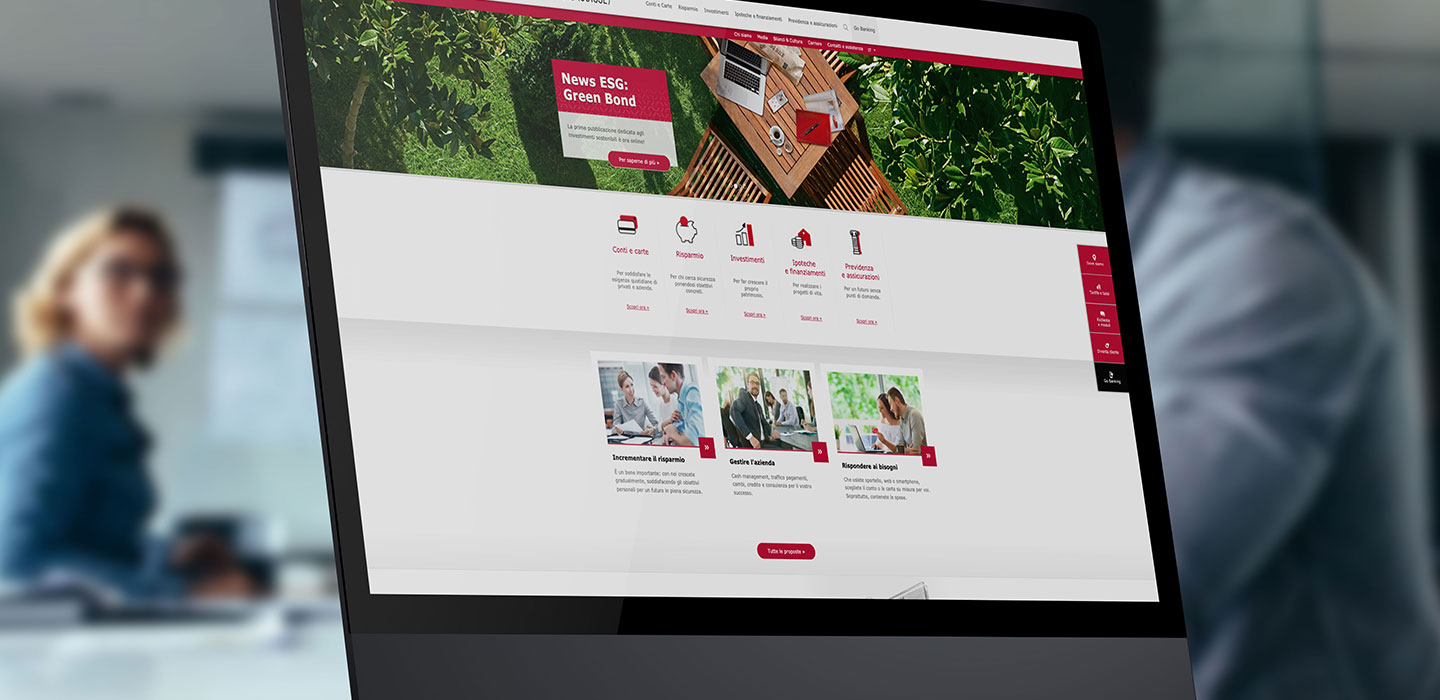 CHALLENGE
Develop a site that would make it easy to navigate and identify all the services offered by the bank.
IDEA AND CONCEPT
Create a functional, secure and usable site both from the back-end and from the front-end.
RESULT
A simple to navigate and informative website through which it is possible to use the services offered by the bank through simple, clear and secure steps.