Kessel
Reorganization of 5 different websites into one website
In 2014 our owner had just arrived in Switzerland and was studying the market. At the time, it was said: ""if we are to become a great company, we must acquire great customers.""
One of the first sites that he had begun to monitor in those days was the Kessel site, thanks to an unstoppable passion for engines and beautiful cars. At the time, the company had 5 different sites for each dealer and this structure did not transfer the extraordinary value that, instead, is inherent in the name Kessel.
Before continuing with the description of this case history, it is necessary to clarify who this customer is: it represents for the luxury automotive sector a flagship for the whole Canton of Ticino, Switzerland and worldwide. The passion for engines, racing, restoration and customer care are part of the pillars on which this company has stood for many years, and it is also for this reason that for us it is always a pleasure and a privilege to support this reality in the its evolution.
Thanks to our collaboration, today the website is able to transfer to those who visit it a large part of the structure and excellence that the Company has been pursuing with innovation and passion, from its foundation to today. A technical note on many keywords: this website is indexed in the first places worldwide!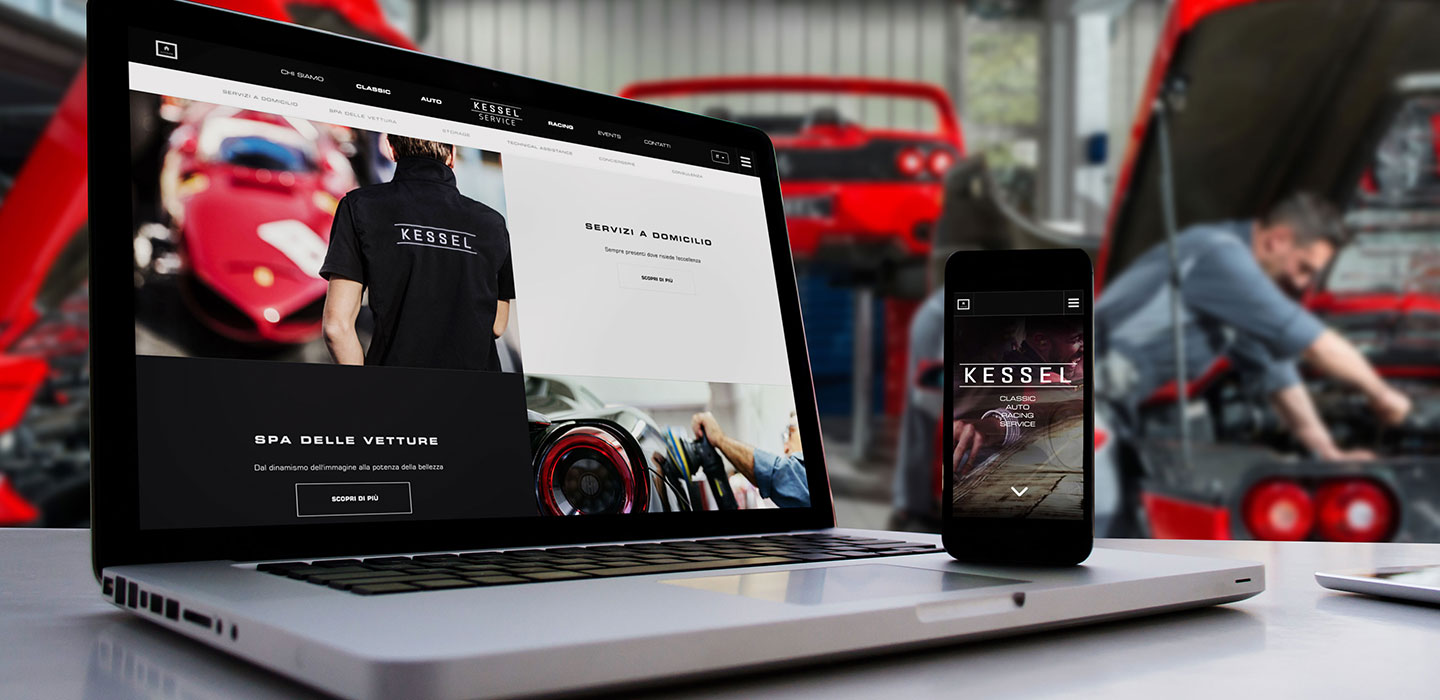 CHALLENGE
Create a company site capable of merging 5 different sites
IDEA AND CONCEPT
Provide a unique and coherent image of the Brand on the web, through a single site
RESULT
A simple, immediate and user-friendly site for user navigation and in support of the Brand image